Armstrong Medical Ltd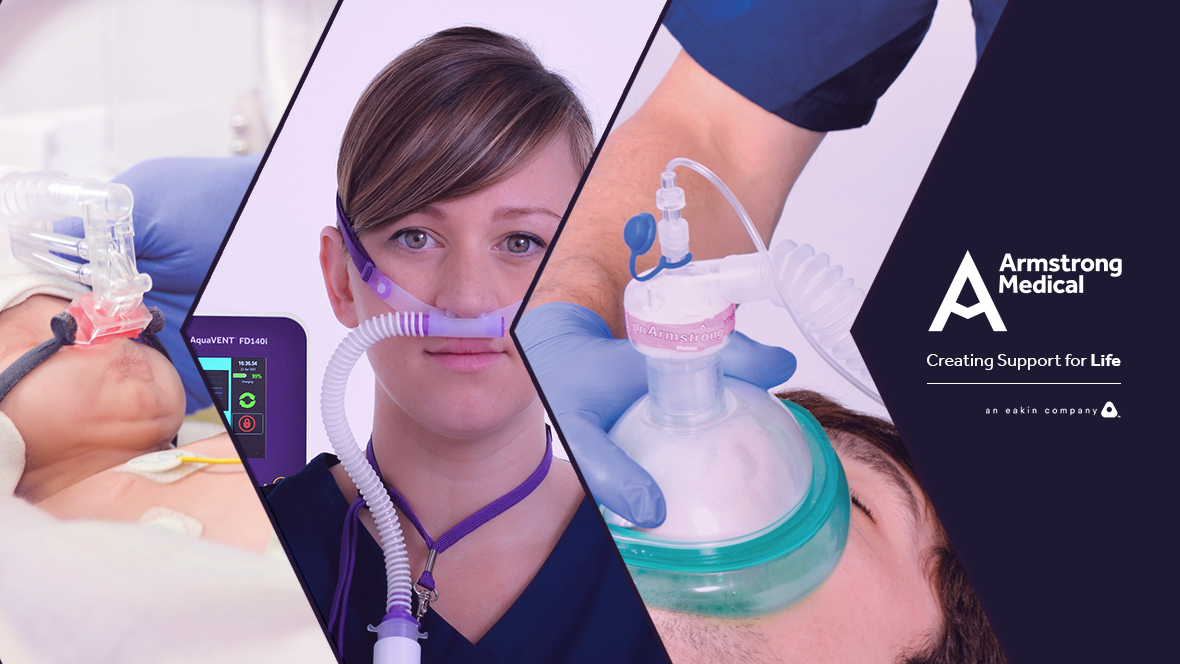 Creating Support for Life - for Perioperative, Neonatal and Critical Care
Armstrong Medical, UK manufacturer of respiratory care products
About Us
Armstrong Medical is a UK manufacturer of respiratory consumables for Perioperative, Neonatal and Critical Care based in Coleraine Northern Ireland. Our purpose is 'Creating Support For Life' by providing products that improve patient outcomes, streamline delivery of care and reduce waste.

We manufacture at our 26,000 sq. ft. UK facility and ensure continuity of supply as a UK manufacturer by investment in capacity.
Since December 2020 Armstrong Medical is part of the Eakin Healthcare Group.
Neonatal Care
NeoFlow is our complete range of respiratory care solutions (Resuscitation, Invasive Ventilation, nCPAP and High Flow) supporting neonates from their first breath and throughout their time in neonatal intensive care.
Critical Care

The AquaVENT range provides heated and humidified invasive and non-invasive support including our dual therapy HFOT and CPAP machine, heater humidifier, breathing circuit and interfaces.

Perioperative

Perioperative breathing systems include Y-circuit and Mapleson specifications and POINT high flow system for the prevention of perioperative pulmonary complications. AMSORB® Plus, our unique CO2 absorbent provides patient safety, environmental and financial benefits during low flow anaesthesia.

Distributor?
Are you a specialist distributor in Perioperative, Neonatal and Critical Care, and want to promote our brand? Contact us at info@armstrongmedical.net.
Find us at an Event