Bruntwood SciTech
Creating a network of thriving innovation districts, supporting the growth of the science and tech sector
About Bruntwood SciTech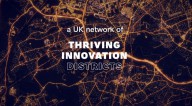 Creating a network of thriving innovation districts, supporting the growth of the science and tech sector
About Bruntwood SciTech
About Us
The UK's leading property provider dedicated to driving the growth of the science and technology sector, supporting companies to form, scale and grow.
Bruntwood SciTech provides high quality office and lab space along a range of scientific services and business support across a network of innovation districts which includes Alderley Park, Manchester Science Park, Citylabs and Birmingham Health Innovation Campus.
We work with a number of leading UK city councils, universities and NHS Trusts to provide the specialist infrastrure and facillites that companies working in the science and technology sector need.