De Soutter Medical Ltd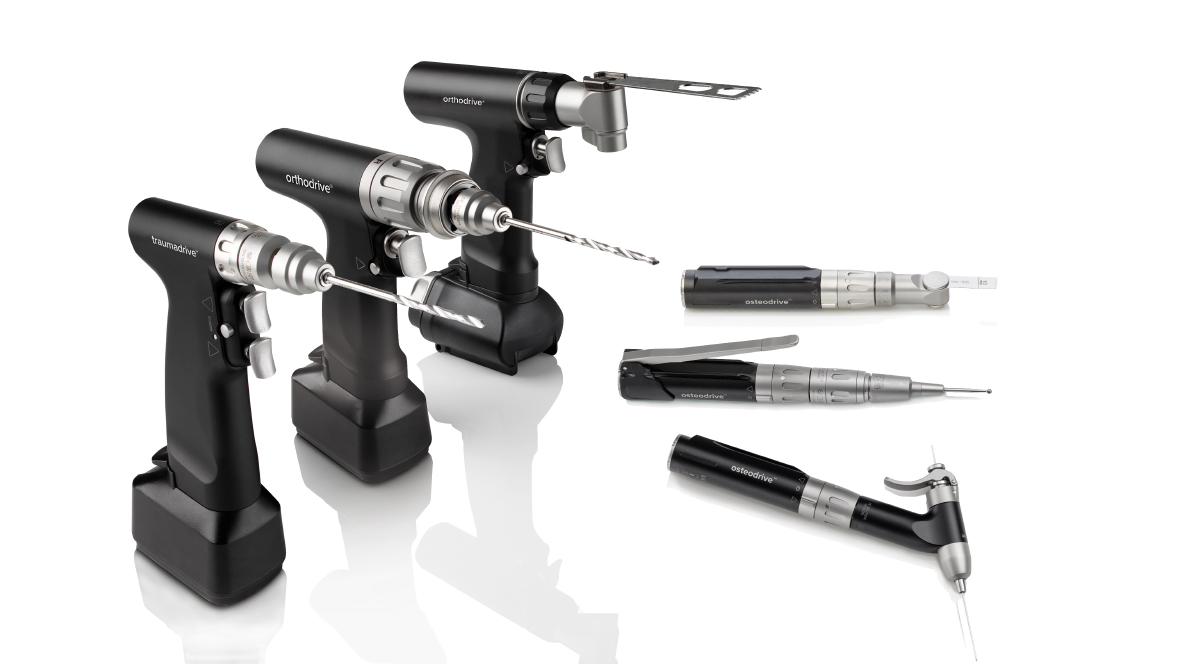 Passionate About Innovation
Leading Manufacturer of Powered Surgical Instruments and Cast Saws
About Us
De Soutter Medical is a leading European manufacturer of surgical power tools and Cast Saws. Our goal is to develop and produce advanced surgical cutting solutions for a rapidly changing global healthcare market.

De Soutter Medical produces first class, cost effective surgical power tools. Through continuous product research and development, we are developing new technologies and expanding our intellectual property portfolio. This ensures that we remain at the cutting edge of the medical power tool market, and respond directly to our customers' needs.

Our product range is primarily focused on the orthopaedics and trauma marketplace for both large and small bone surgery. We also manufacture powered instruments for cardiothoracic, neuro, spinal, plastics and necropsy procedures.

Our surgical range includes both modular and dedicated instruments, with a choice of battery, electric or pneumatic power options.
Useful Information
Click the web link for full product information and catalogue downloads
View link