The London Clinic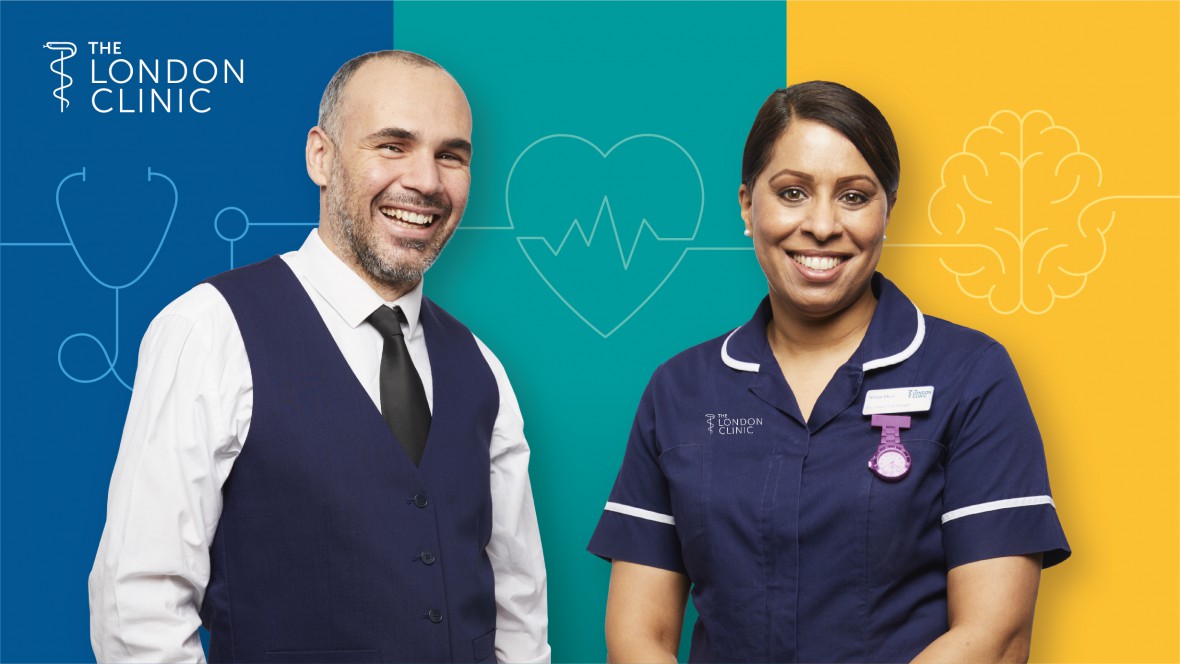 The London Clinic
An independent, charitable hospital providing exceptional patient experience and healthcare.
About Us
The London Clinic is a leading private charitable hospital, situated in Harley Street, the heart of London's medical district. Opened in February 1932 by the Duke and Duchess of York, The London Clinic has been at the forefront of healthcare for 90 years.

We are dedicated to providing the best, personalised healthcare with a breadth of surgical and medical expertise. Our services are provided across seven buildings housing ten theatres, 190 patient beds, consulting rooms and a wide range of diagnostic services, including the latest 3T MRI scanner.

The Duchess of Devonshire Wing, The London Clinic's custom-built cancer centre, spans eight floors, offering access to state-of-the-art radiotherapy and chemotherapy suites, along with Europe's largest private stem cell collection and storage facility. We were the first independent hospital in the UK to gain the Joint Accreditation Committee ISCT Europe and EBMT (JACIE) accreditation in recognition of our quality standards in stem cell work.

As a full-service hospital, The London Clinic offers the most comprehensive range of services of any UK private hospital, including a 13-bed, level 3 intensive care unit and in-house pathology laboratory. We treat 120,000 patient cases a year and are proud to have HRH The Queen Consort as our patron.

We employ over 1,200 clinical and non-clinical staff, and our 700 world-class consultants specialise in cancer care, digestive diseases, orthopaedics, neurology, cosmetic surgery, liver services, gastroenterology, urology, endoscopy, diabetes, haematology and endocrinology.

As a charity, The London Clinic reinvests all profits to further our mission of advancing healthcare within our hospital and for the benefit of the healthcare community. We were the first private hospital in the UK to introduce robotic surgery for prostate cancer and SpyGlass technology for endoscopy.

Our charitable purpose also allows us to continually invest significantly in the education of our people, supporting nurses to complete their degrees and fellows to become consultants.

Our robotics centre of excellence comprises a wide-range of expert consultants, nurses, anaesthetists and other teams across all specialities. We are the only independent hospital in the UK to house four surgical robots, with the ExcelsiusGPS® robot for spinal surgery our latest arrival in 2021.

Our International team
Our dedicated International team supports patients and their families from the first point of contact with us, throughout their treatment and after discharge when they return home. We believe that a positive experience is as important to a successful outcome as the care received. The International team provides two main services free of charge:
Patient Coordinators arrange outpatient appointments, admission, discharge and other treatment requirements with the doctors and the clinical teams. We also offer a concierge service to those patients and their families who would like help and assistance with accommodation, transport or even a little pampering.
Patient Advocates are available to guide international patients through the hospital on their medical journey. They have extensive knowledge of the hospital and all are Arabic speaking so are able to provide translation services. If we have patients who require other language support we can arrange this. The Patient Advocates help patients bridge any cultural barriers that they may experience.