17 May - 17 May 2022
BioDundee International Conference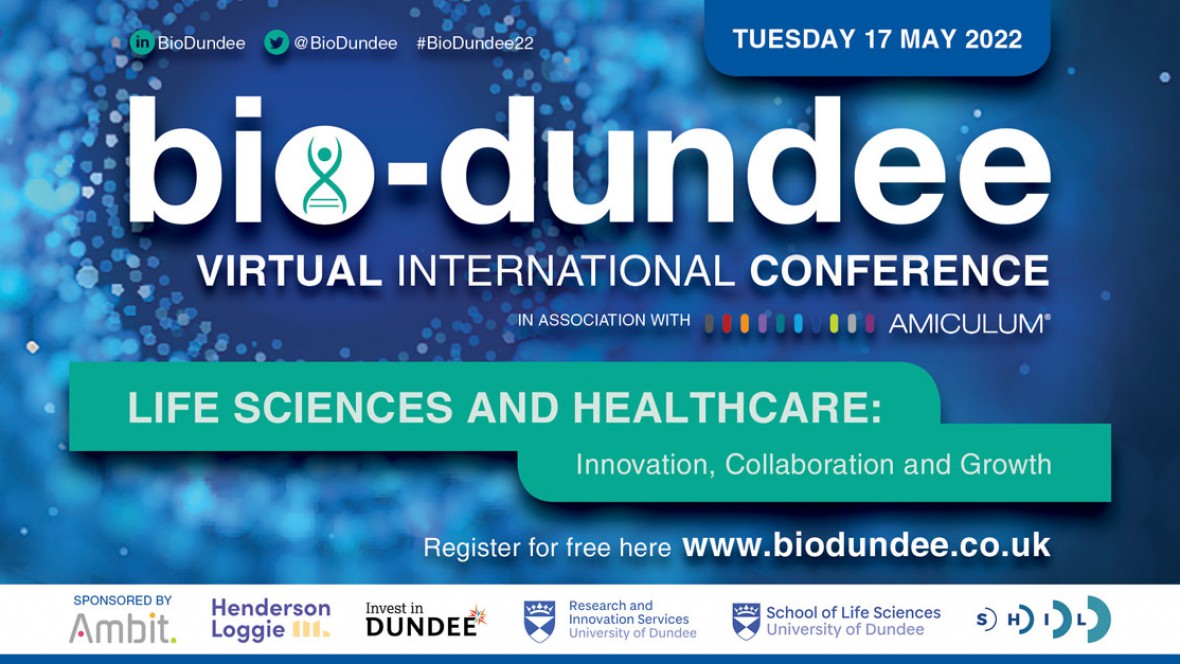 About Event
The title of the 21st BioDundee International Conference is 'Life Sciences and Healthcare: Innovation, Collaboration and Growth', and is free to attend.
The Conference will be split into five sessions over the day:
Getting ready for global growth
MedTech
Innovation in Life Sciences and Healthcare
Sustainability
What the Future Holds?
Click here to register.
The BioDundee conference has been running for two decades and is the longest-running and most established event of its kind in Scotland. The Conference will be virtual and delivered in partnership with D C Thomson & Co Ltd. The conference shall be a one-day event with accompanying exhibition and networking opportunities attracting attendees and exhibitors from the UK, and International, Life Sciences, Healthcare, Digital, and associated sectors.
UK Participating companies - A-Z
0